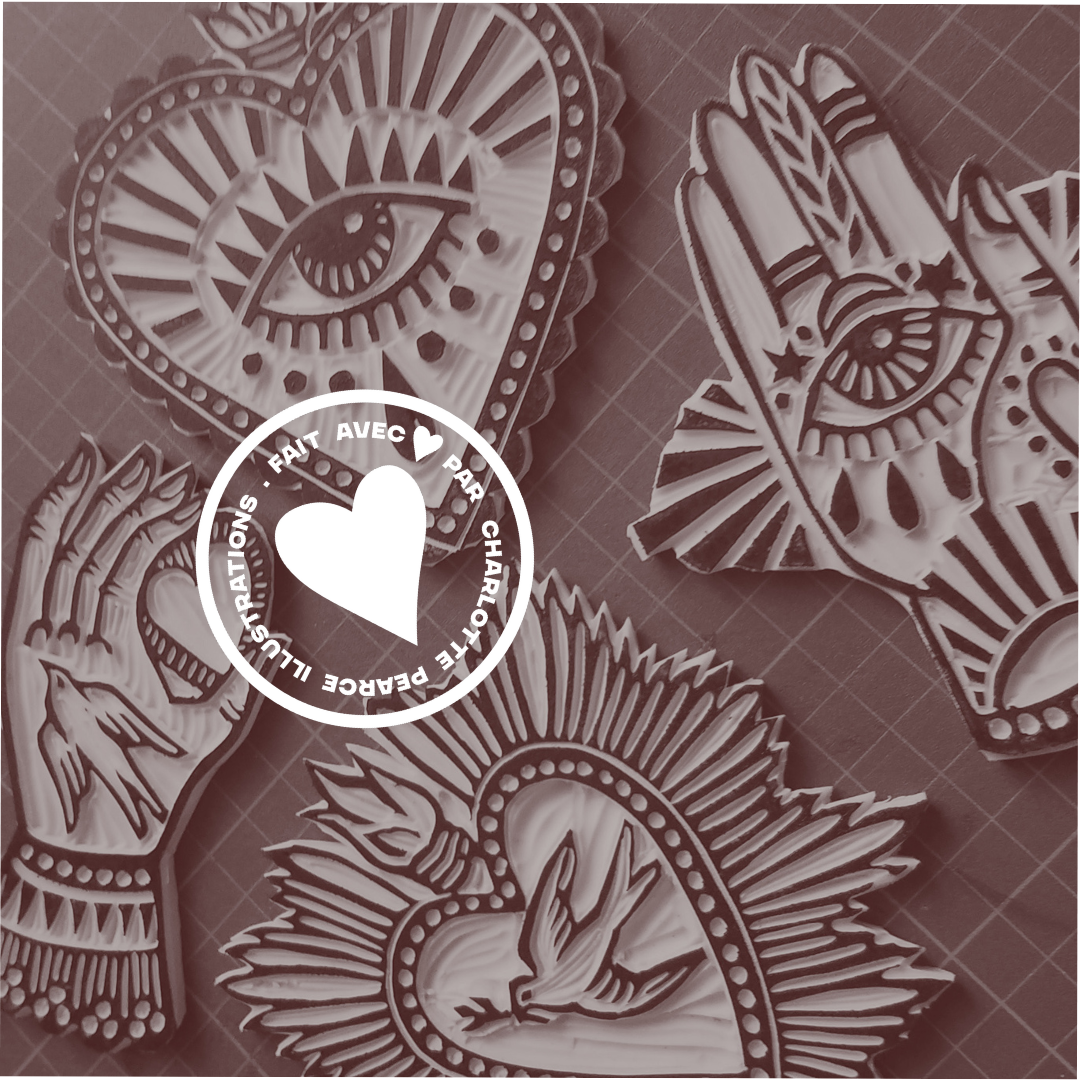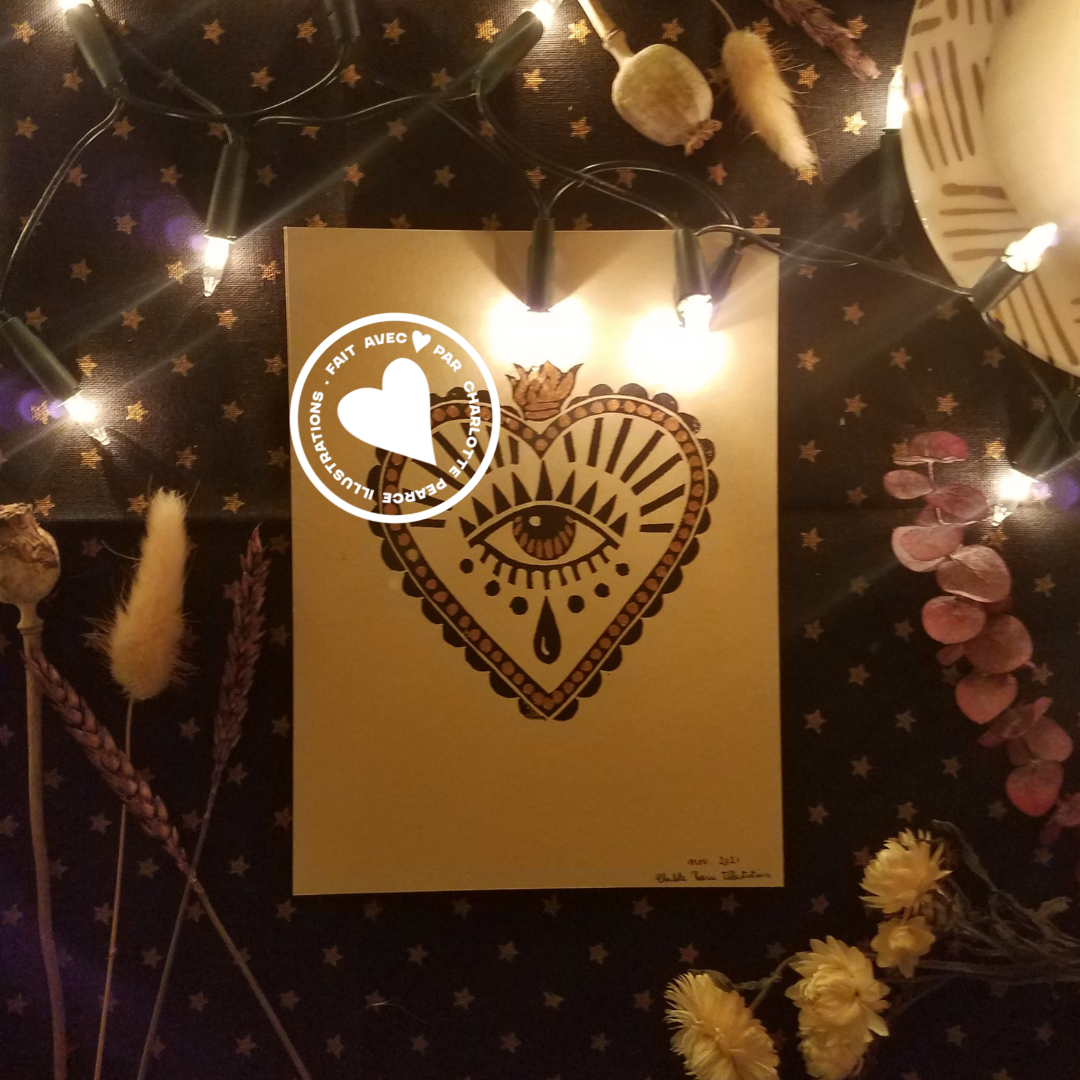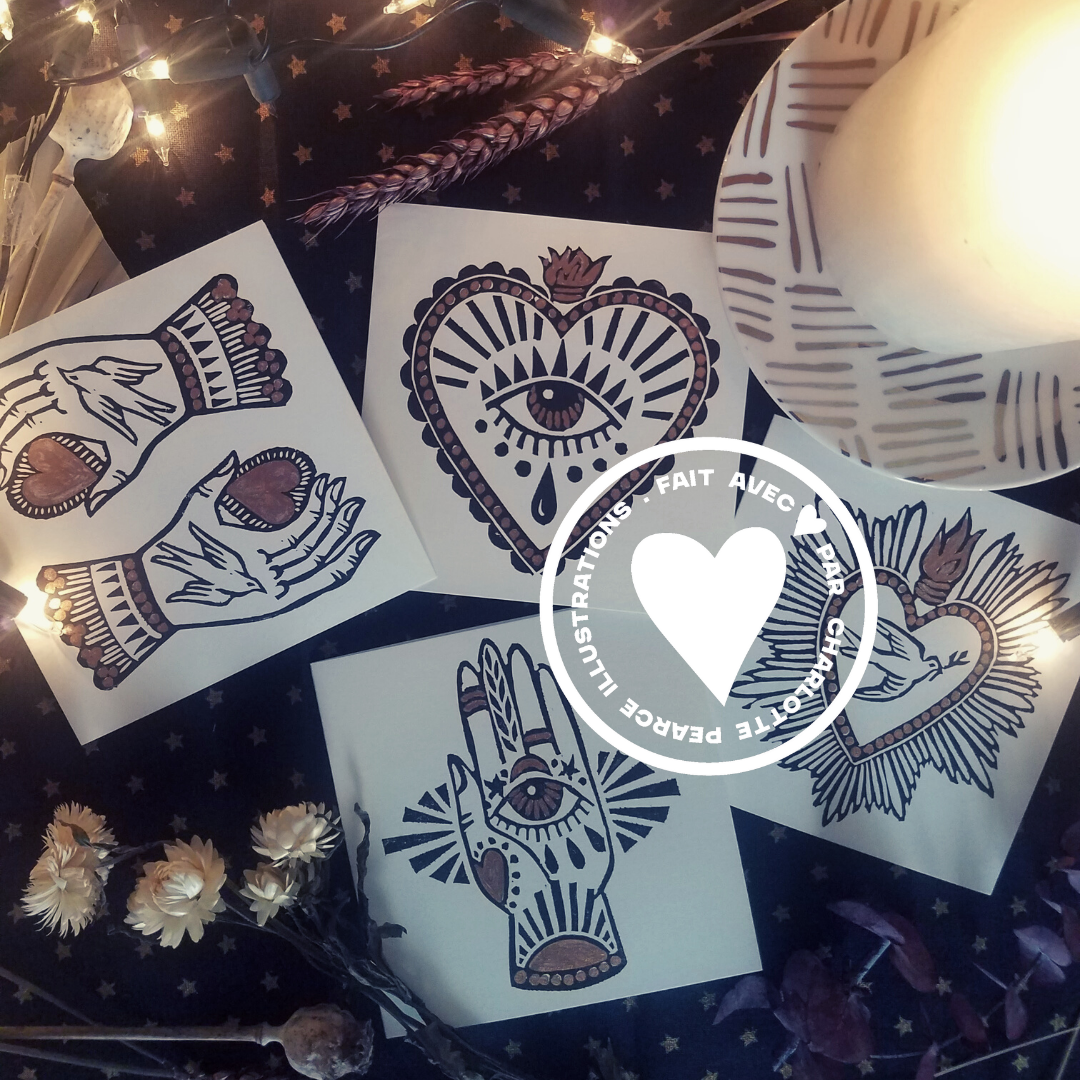 Ex-Votos Linoprints
These linocuts depict various religious and magical symbols found in the classic Ex-votos, and are hand-printed on greeting cards or thick sheets of paper, and gilded by hand. When the prints are illuminated, they show a beautiful warm, bronze-like shine.
These prints are available on my Etsy Shop.
Linogravures Ex-Votos
Ces linogravures représentent différents symboles religieux et magiques retrouvés dans les Ex-voto classiques, et sont imprimées à la main sur des cartes carte de vœux ou des feuilles de papier épais, et dorée à la main. Lorsque les gravures sont éclairées, elle donnent à voir une magnifique dorure chaude, tirant sur le bronze.
Ces linogravures sont disponibles sur ma boutique Etsy.