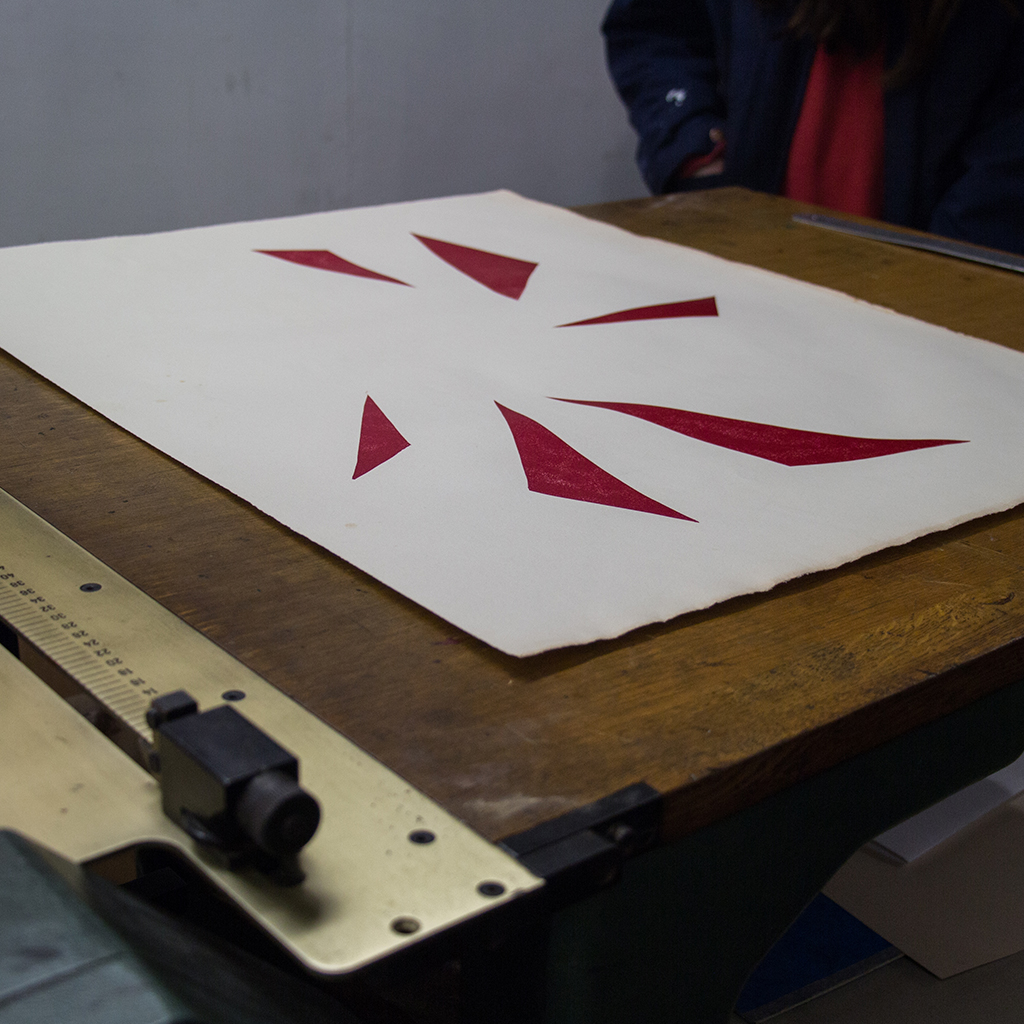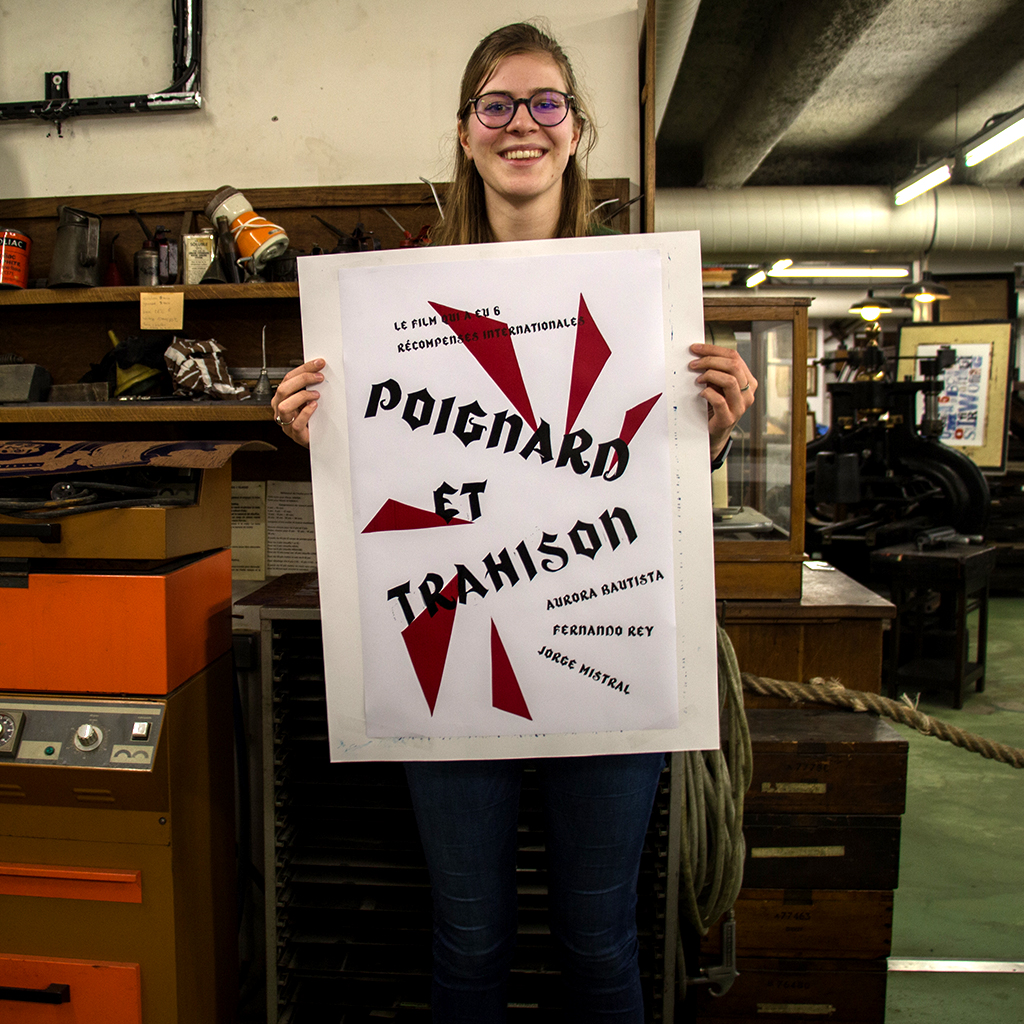 Typography, Specimen and Linocut…
Poignard is a typography based on the lettering from the 1948 spanish film, "Locura de Amor", directed by  Juan de Orduña.
This font ressembles calligraphic handwriting or Fraktur handwriting, reminding us of the films' historical context. The fonts' decorative aspect, with its dramatic thin and thick strokes makes it a great font to use for titration.
After working on Glyphs, the type design software, I then created a font specimen as well as a poster using linocut, that was then printed at the Musée de l'Imprimerie in Nantes.
Typographie, Spécimen et Linogravure…
Poignard est une typographie basée sur le lettrage de l'affiche de film « Poignard et Trahison », film espagnol réalisé par Juan de Orduña, sorti en 1948.
Cette typographie, se rapproche de la calligraphie ou encore des caractères fractures, rappelant le contexte historique du film. L'aspect décoratif des caractères, aux fûts larges et aux empattements aiguisés, en font une typographie de titrage.
Après avoir travaillé la typographie Poignard sur Glyphs, logiciel de création de caractères typographiques, ainsi qu'un spécimen dédié à cette dernière, j'ai conçu une nouvelle affiche du film, travaillée en linogravure et imprimée au Musée de l'Imprimerie de Nantes.