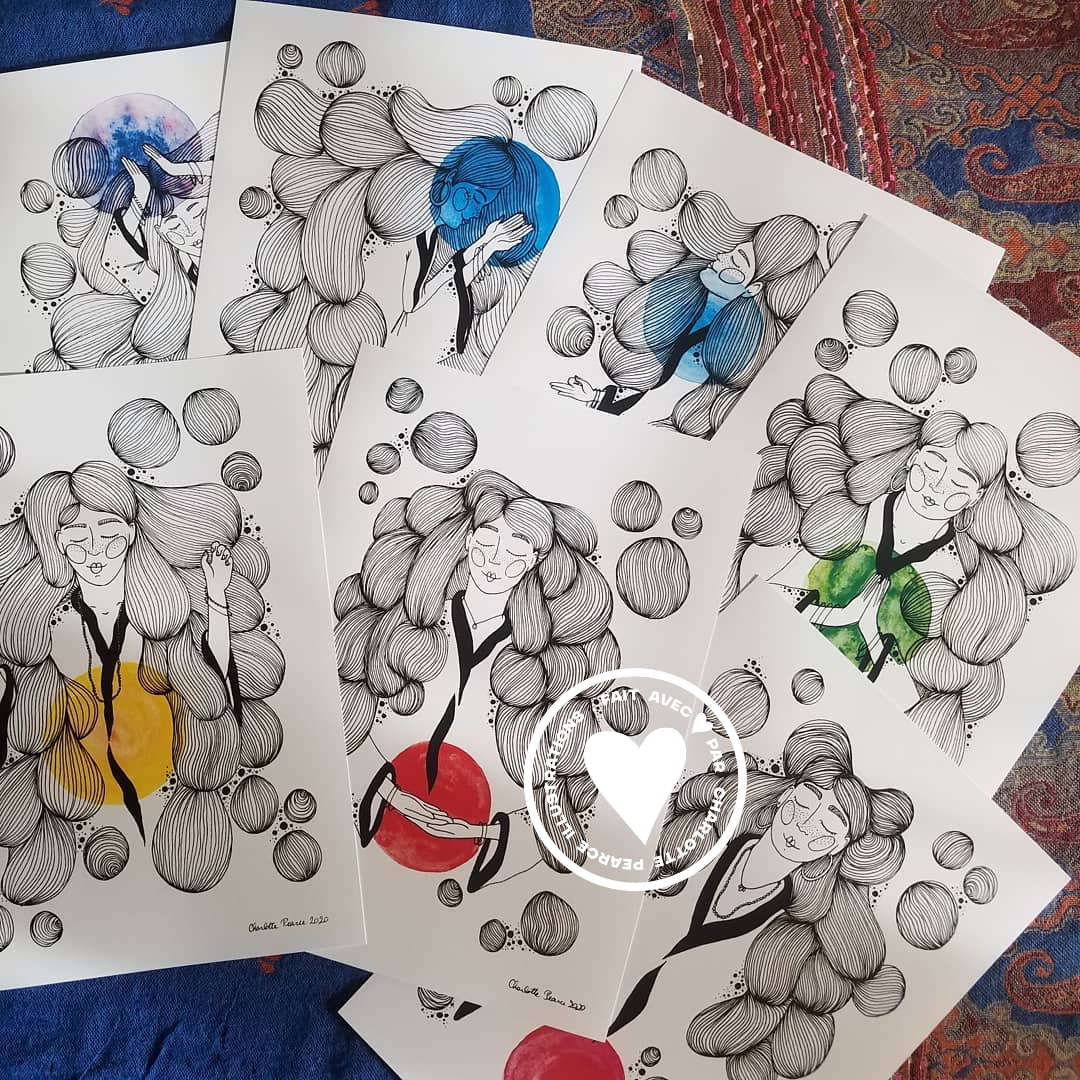 Seven Chakras
This illustrations represent the seven chakras. They were made using watercolours and a fine pen.
Prints of these illustrations are available for sale on my Etsy Shop.
Sept Chakras
Ces illustrations représentent les sept chakras. Elles ont été réalisées à l'aide d'aquarelles et d'un stylo fin.
Des tirages de ces illustrations sont disponibles à la vente sur ma boutique Etsy.